Donations
OPERATION CHILLOUT DOES NOT SOLICIT DONATIONS BY PHONE CALLING. WE DO NOT PARTICIPATE IN TELEMARKETING. IF YOU RECEIVE A CALL ASKING FOR DONATIONS PLEASE HANG UP AND ALERT US ASAP. IT COULD BE A SCAM. THANK YOU FOR YOUR CONFIDENCE AND CONTINUED SUPPORT.
Thank you for donating to
OPERATION CHILLOUT, Inc.
Please select the type of activities you would like to support.
You can select one, or as many of our outreach options as you want to support
Operation Chillout is a 501-c-3 not-for-profit organization. All donation are tax deductible to the amount allowed by law.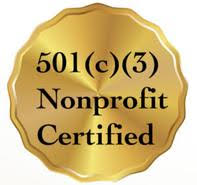 | | | | |
| --- | --- | --- | --- |
| VETERANS TINY HOME | ON-GOING OUTREACH | HOMELESS VETERANS OUTREACH | SUPPORT BOTH |
VETERANS TINY HOME
Many veterans face challenges returning from military service – finding a decent job, making a living wage, reintegrating back to civilian life, navigating the maze of support service providers, overcoming gaps in the VA system, physical and emotional stress. Military veterans still make up a disproportionately large sector of the homeless nationwide.Many veterans cannot sustain incomes needed for their own homes or apartments. Too many slip through the safety net and become homeless. OCO Tiny Home offers an affordable, healthy, respectful alternative to shelters, halfway houses and unsafe community living arrangements.
ON-GOING OUTREACH
Collection and delivery of backpacks filled with warm new clothing, toiletries and survival gear, December through February each year.
Collection and delivery of cases of bottled water, new tee shirts, caps, sunglasses, sun block Memorial Day through Labor Day each year.
Rapid Response Team emergency vehicles allow us to reach homeless individuals and groups 24/7.
HOMELESS VETERANS OUTREACH
Displacement Fund allows us to house homeless veterans in their own communities temporarily while they await permanent housing solutions through the VA and other veteran support programs.
TO DONATE BY CHECK PLEASE MAIL TO
OPERATION CHILLOUT, INC.
PO Box 353
Long Valley, New Jersey 07853
OPERATION CHILLOUT, Inc. is a registered 501c3 not for profit charitable organization. Your donations are tax deductible to the amount permitted by law.