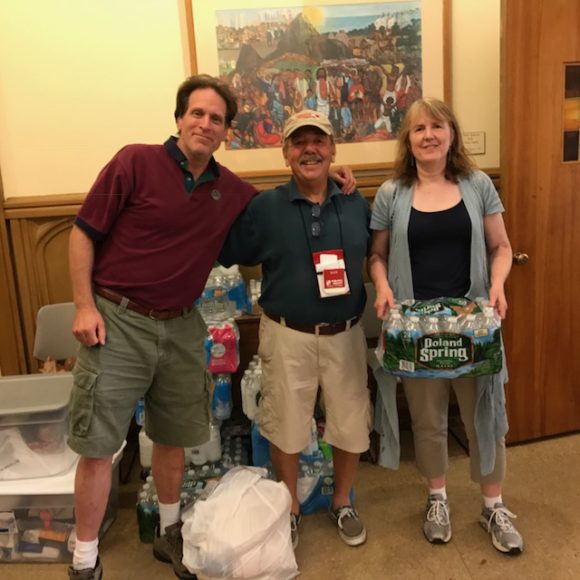 Pastor Jack Jones of the Mathewson Methodist Church has many ministries that serve the homeless and those living on the margins. He was extremely appreciative of all that was provided to help the homeless!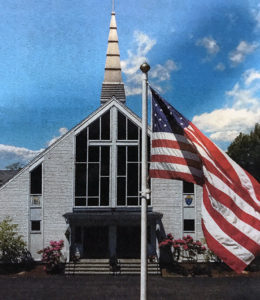 Christ the King Parish in Kingston RI donated over 4,500 bottles of water, 330 tee shirts, 145 ball caps/hats, 413 pairs socks, 65 sunblock, 61 insect repellent. Generous, Compassionate and Caring – Thank you for being the eyes and hands of Christ !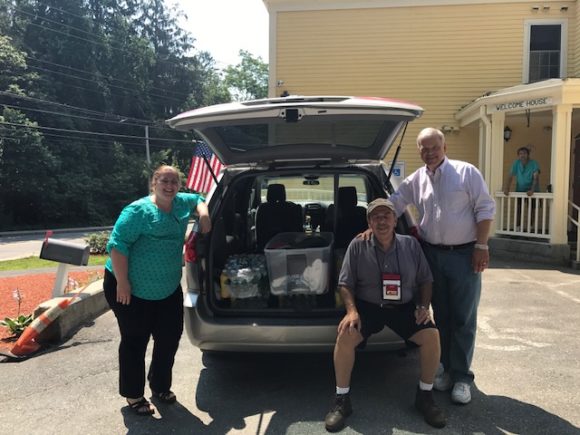 Welcome House – Peace Dale, RI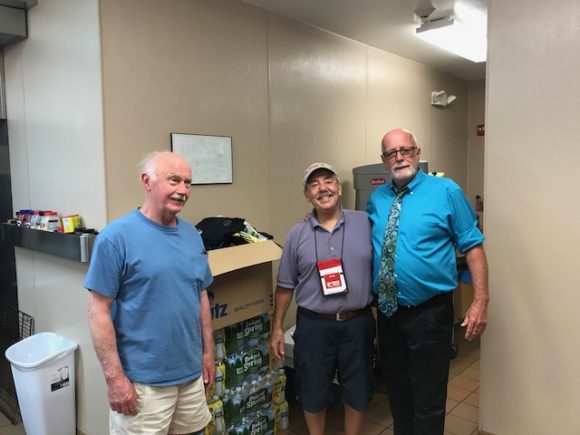 OCO-RI to WARM in Westerly RI with Jack Kelly, Dave Vissoe And WARM Director Russ Partridge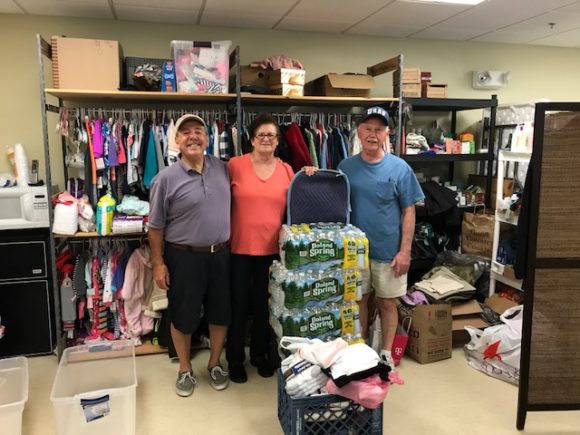 OCO-RI deliveries to Catholic Charities West Warwick RI with Jack Kelly, Darlene Lemoi, Dave Vissoe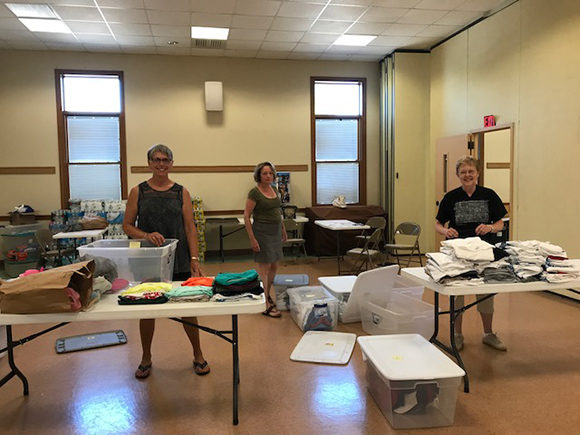 OCO-RI Christ the King Parish Social Action Committee sorting & packing for deliveries.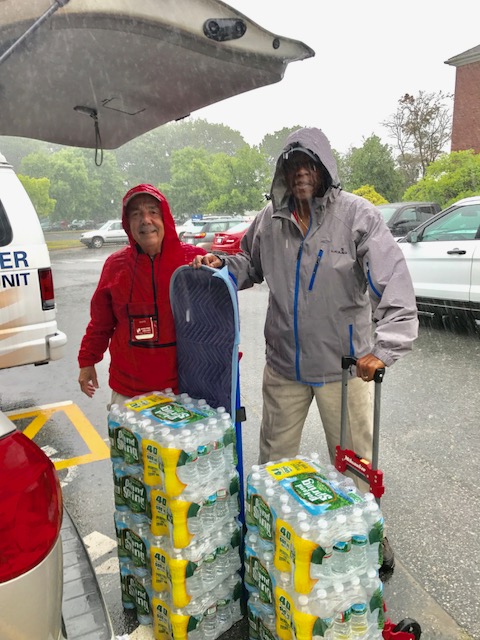 OCO – RI delivery to VA Medical Center Trailer 37 Homeless Veterans Outresch with Kevin Price and Dave Vissoe.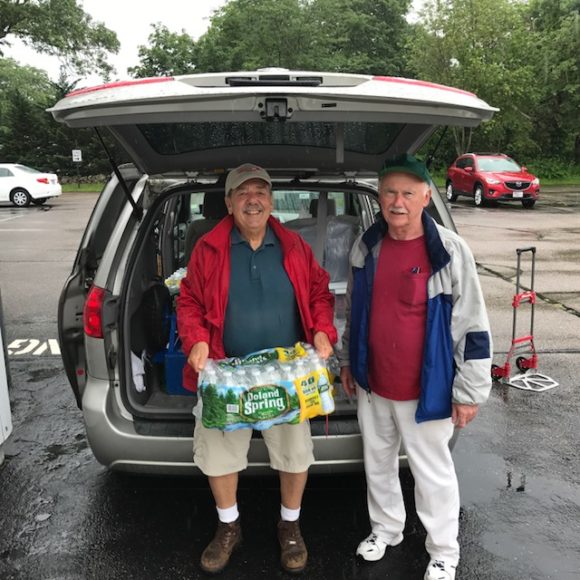 Jack Kelly always there to help Operation Chillout- RI – Thanks Jack!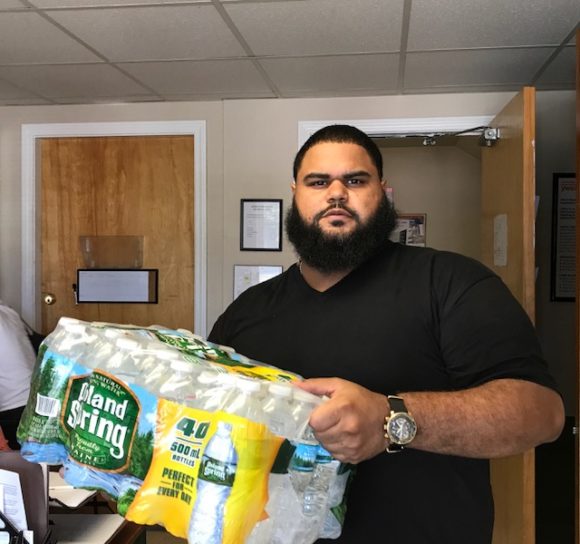 OCO RI delivery to Gateway to Independence Home to 50 Veterans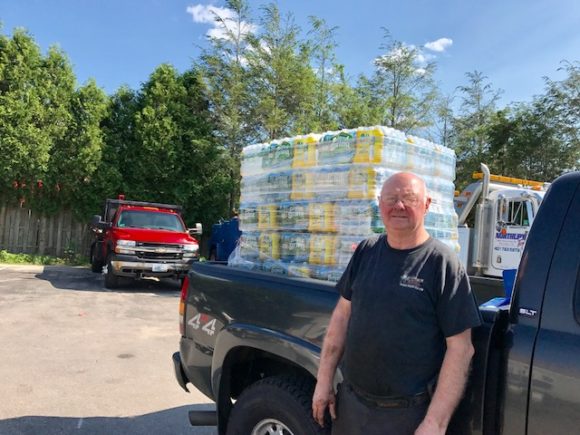 1600 bottles of water from Rachel and Lou Northup for Operation Chillout RI – Thank you Lou and thank you for your service in Vietnam!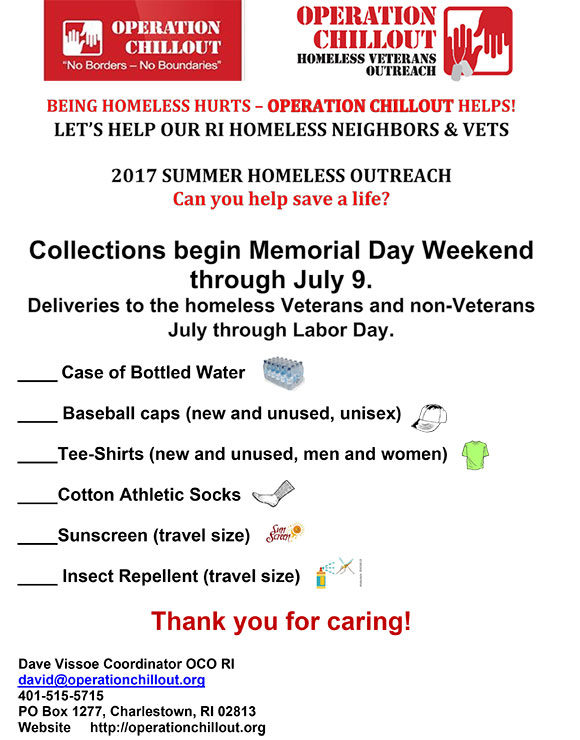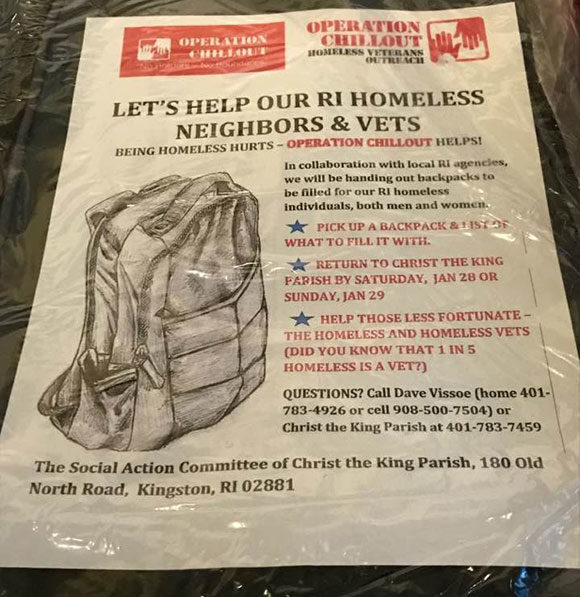 Letter from Rhode Island OCO Coordinator
On December 21, 2000, Deacon Ray Chimileski of St. Luke's parish in NJ and Roger Goettlieb, a friend and a Viet Nam Veteran, decided to make the Christmas season more meaningful by helping those less fortunate by bringing backpacks filled with survival gear to some homeless Viet Nam Vets living under a railroad trestle in Dover, NJ, to help them get through the bitter cold winter. That was the humble beginnings of Operation Chillout which has grown into a national 5013c organization which now covers nearly all of NJ and eastern PA and now RI. In 2016, they delivered over 1300 backbacks both to homeless vets and other homeless people. Operation Chillout is dedicated to ending the crisis of homelessness for our Military Veterans and all homeless regardless of their religion or ethnicity or state of life.
I was personally involved with Operation Chillout with Deacon Ray for many years before moving back to RI in 2015 and shared his passion for this ministry. I saw that the need in RI was as great as it had been in NJ and desperately wanted to start a RI chapter of Operation Chillout. The seed was planted in the fertile ground of the Social Action Committee of CTK and the Operation Chillout backpack project for homeless Veterans took root. Deacon Ray of NJ Operation Chillout donated 120 empty backpacks for us to distribute to our parish members along with a list of requested items including warm clothing and toiletries. Through the hard work of the Social Action Committee and the generosity of our parish, we were able fill and distribute 128 backpacks to ease the suffering of homeless Veterans and non-Veterans in RI this past winter. It should also be noted that some parishioners were extremely generous and will provide us with the resources to purchase more backpacks for next year's campaign.
As I stated in the CTKP Bulletin following the Operation Chillout backpack campaign "the community of Christ the King Parish preached the gospel not just through your words but through your actions – once again being the "Eyes and Hands of Christ"
With father Jared's blessing, Operation Chillout RI will be following the lead of the parent Operation Chillout 501c3 in NJ, by collecting cases of bottled water, new tee shirts, baseball caps, cotton socks, sunscreen and insect repellant to distribute to homeless Veterans and non-Veterans in RI this summer between, Memorial Day and Labor Day, so they can make it through summer's heat
Operation Chillout RI hopes to get other parishes and organizations involved so that we can better serve more homeless Veterans and non-Veterans. If you would like to help Operation Chillout RI by volunteering to help us collect, sort or distribute these items, call or email me at
Dave Vissoe Coordinator OCO RI
david@operationchillout.org
401-515-5715
PO Box 1277
Charlestown, RI 02813
Website http://operationchillout.org
We appreciate any support you may give.