Union Rotary Donates to Operation Chillout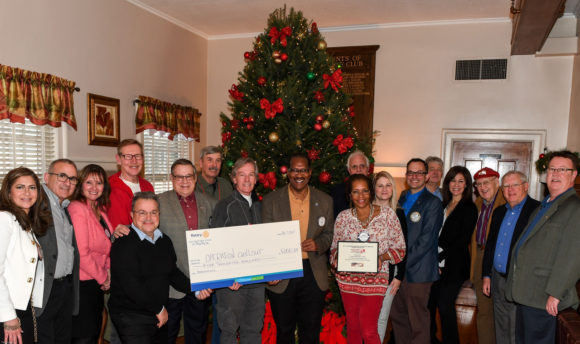 UNION, NJ – OPERATION CHILLOUT, a homeless veteran's outreach program, was the recipient of a $5,000 donation from the Union Rotary Club at the Club's 76th anniversary meeting on Thursday.
The donation was part of the fundraising from the Rotary's recent Automobilia event in November. Held each year, the Automobilia is a private collection of the oldest one-of-a-kind turn of the century automobiles, including a 1906 Darracq, a 1907 Indian motorcycle, a 1906 Buick, plus scooters, bicycles and other transportation-related memorabilia.
"OPERATION CHILLOUT is New Jersey's only all-volunteer outreach program for homeless veterans," said Ray Chimileski, Executive Director. Chimileski said OPERATION CHILLOUT is dedicated to ending the crisis of homelessness for veterans, men and women, throughout New Jersey and parts of northeastern Pennsylvania.
Read more: https://www.tapinto.net/towns/union/articles/union-rotary-donates-to-operation-chillout