Maurice J. Spagnoletti Foundation to Host 5th Annual Memorial Dinner and Fundraiser
EAST HANOVER, NJ – The Maurice J. Spagnoletti Foundation (MJSF) invites guests to make a positive difference at the 5th Annual Memorial to Maurice J. Spagnoletti and Fundraiser on Saturday October 21 at the Hanover Manor, 16 Eagle Rock Avenue in East Hanover.
Helping children with disabilities, crime victims, & those who protect us, MJSF asks supporters to join their journey of love, support & hope. Over 200 guests are expected to enjoy a cocktail reception, dinner buffet, live music and a DJ, and live auctioneer Brian Crissold.
Read more: https://www.tapinto.net/towns/morristown/articles/maurice-j-spagnoletti-foundation-to-host-5th-ann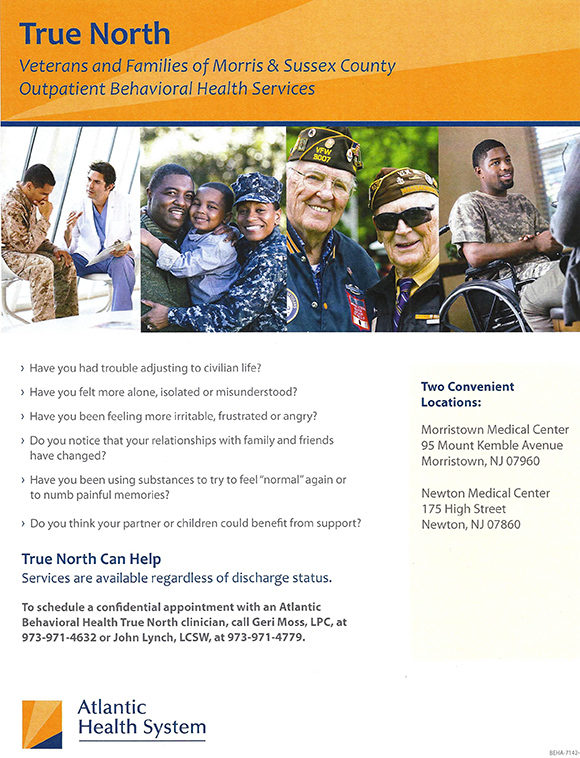 Veteran Nate at the Dom at Lyons VA wanted a bike. SSVF posted for help. OCO responded. While we were with him, Nate received a call that an apartment became available for him in his home town. October 1, he moves into his own place in West Trenton, NJ.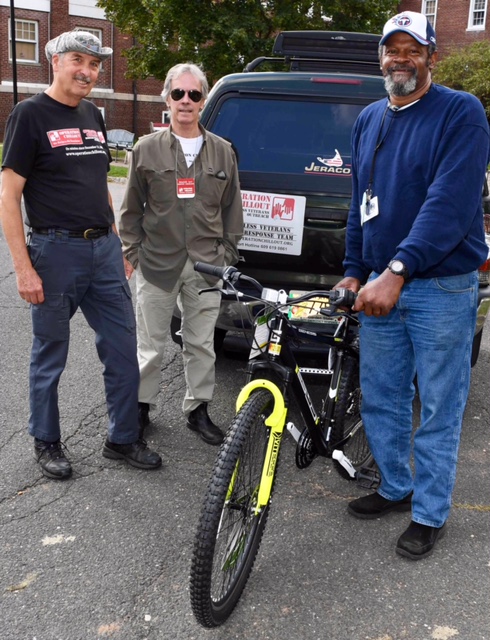 Good luck Nate, thank you for your service!

https://www.thewarhorse.org/veterans-adding-value-home#veterans-adding-value-index
Committee Advances Connors-Rumpf-Gove Veterans Housing Initiative
TRENTON, NJ – Legislation sponsored by Senator Christopher J. Connors, Assemblyman Brian E. Rumpf and Assemblywoman DiAnne C. Gove that would expand housing opportunities for veterans was approved by the Assembly Housing and Community Development Committee.
The 9th District Delegation's legislation, S-260, would reserve a portion of the tenant-based rental assistance vouchers under the State rental assistance program (SRAP) for grants to veterans. The legislation passed the Senate unanimously in May of last year.
NJ-Pros Recognize U.S.A. Veterans
On February 7th, 1,000 tickets will be donated to all current members of the military and veterans to attend an NJ-Pros game at the Prudential Center in Newark, NJ, the first showcase game of 2017. NJ-Pros is the only independent professional basketball team in New Jersey. Game-day activities include live performances, celebrity guests, giveaways and much more. To give back to our youth and military, NJ-Pros teamed up with BOOTS UP, a non-profit charity working to repay veterans. BOOTS UP's vision is for our nation to work together to repay those who have sacrificed and served our country.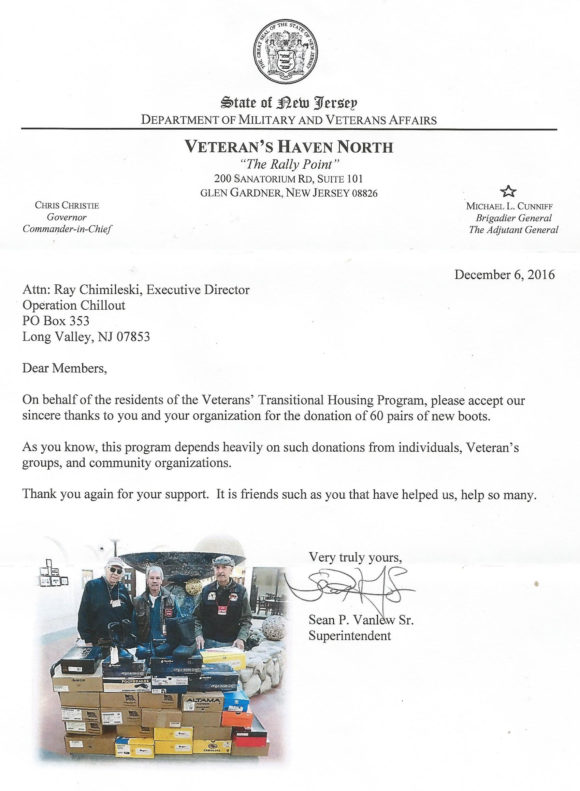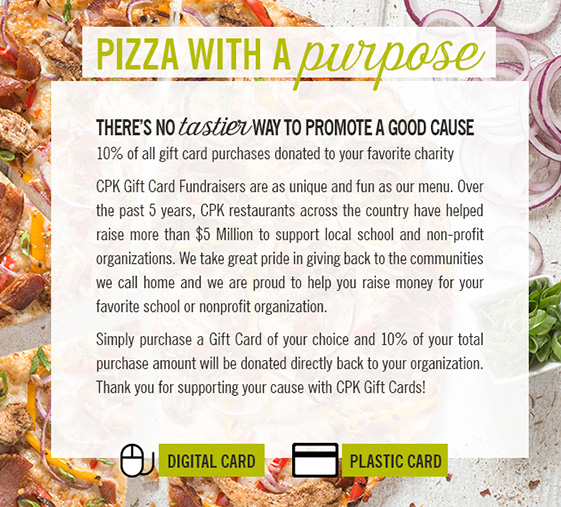 Annual Morristown Stand Down
Many homeless vets stopped by our resource booth.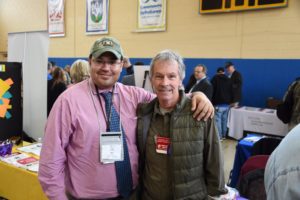 AJ Luna, Bergen County Veterans Services director with OCO Executive Director Ray Chimileski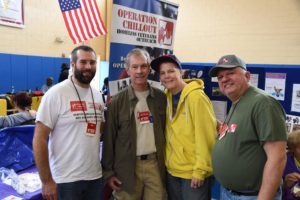 OCO Team, Tom Wicklow, Ray, Chase, a veteran we rescued and Maj Tony DeStefano.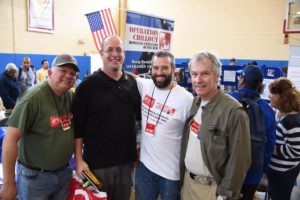 Maj DeStefano, John a veteran we rescued, Tom and Ray.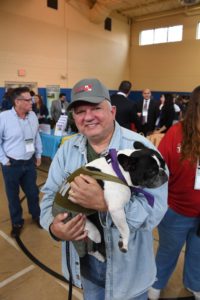 Maj DeStefano with new canine recruit.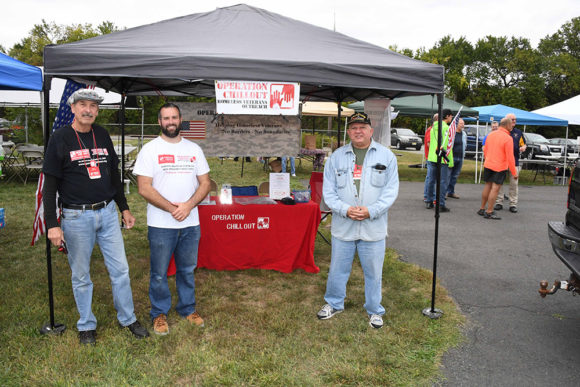 OPERATION CHILLOUT at Hillsborough Rotary Club annual Veterans and Family Appreciation Day at the Central Jersey Regional Airport.
L to R
Ken Steffan, Tom Wicklow and Tony DeStefano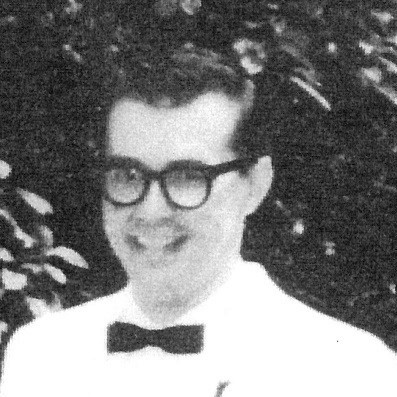 Kenneth Charles Hoch, 78 of Shohola, PA passed away on Wednesday, October 5, 2016 at Kindred Hospital, Dover, NJ. He was a retired Managing Director/Investment Banker for Morgan Stanley in Brooklyn, NY. Kenneth served his country in the U.S. Air Force from 1955 to 1959.
The son of the late Kenneth and Christine (Beezer) Hoch, he was born on November 23, 1937 in Philipsburg, PA. Kenneth was married to Diane Lester Hoch who predeceased him on February 11, 2014.
Kenneth is survived by his daughters; Joann and her husband Hakan Bjornson of Sparta, NJ and Jean and her husband Roland Pena of Sparta, NJ and two grandchildren.
A Mass of Christian Burial will be celebrated Saturday, October 15, 2016 at 10 AM at the Parish Community of Saint Kateri Tekakwitha, 427 Stanhope Road, Sparta, New Jersey 07871.
In lieu of flowers memorial donations may be made to Operation Chillout, Inc. an organization which benefits homeless veterans in Pennsylvania and New Jersey, PO Box 353 Long Valley, New Jersey 07853 (operationchillout.org).
Arrangements made by the Stroyan Funeral Home, 405 West Harford Street, Milford, PA 18337.
Truckload of New summer clothing and a Table Hockey game given to the men at Veterans Haven North by OCO Homeless Veterans outreach team.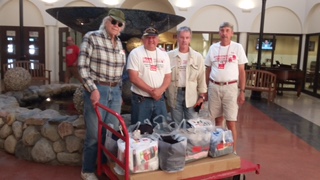 L to R
Col. Ted Sattur, Maj Tony DeStefano, Dcn. Ray Chimileski and Ken Steffan
N.J. groups helping homeless vets get over $15M in federal grants
The U.S. Department of Veterans Affairs on Tuesday awarded more than $300 million in grants to nonprofit groups to help end homelessness among poor veterans, including more than $15 million for programs in New Jersey.
The grants are being awarded through the Supportive Services for Veteran Families program and are expected to fund six nonprofit groups that operate statewide, four of which serve veterans in Bergen and Passaic counties.
The nonprofits work to prevent veteran homelessness and to quickly re-house veterans who have become homeless
Read full article: http://www.northjersey.com/news/n-j-groups-helping-homeless-vets-get-over-15m-in-federal-grants-1.1652238
Past Deadline, Feds See No End in Sight for Veteran Homeless Crisis
WASHINGTON — Federal agencies now say they cannot predict the end of homelessness among veterans, a national crisis that President Barack Obama hoped to stop by 2015.
Six years after Obama set his goal, he announced Aug. 1 that veteran homelessness in the country had decreased 47 percent since 2010.
"We knew that those were all going to be tough goals to achieve," said Ann Oliva, deputy assistant secretary for special needs at the Department of Housing and Urban Development. "But we thought they were doable, and if we made the right policy decisions and had the right data and resources we needed, we could progress, which is what we did."
Read full article: http://www.military.com/daily-news/2016/08/26/past-deadline-feds-see-no-end-sight-veteran-homeless-crisis.html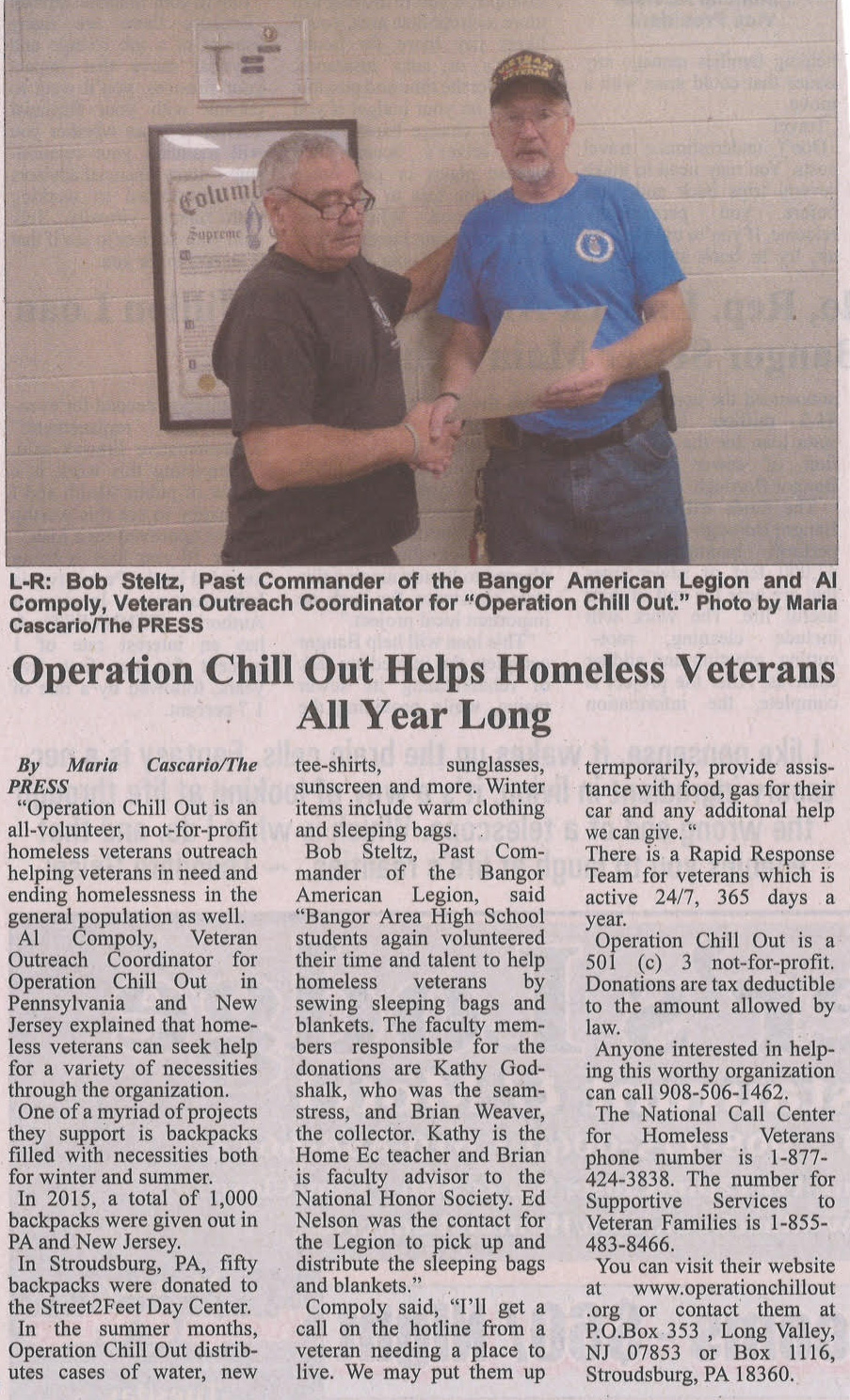 MURPHY: Better way needed for NJ veterans
New Jersey is home to more than 435,000 proud veterans, yet many live with wounds we cannot see.
Just this past spring, a South Jersey veteran set himself on fire outside a VA clinic. The veteran unemployment rate remains significantly above the national average — even more alarming is that veterans are 25 percent more likely than the average resident to have given up looking for work altogether. New Jersey is home to more than 53,000 disabled veterans, many of whom struggle with mental illness stemming from their service. Hundreds of veterans are homeless.
Read more: http://www.app.com/story/opinion/editorials/2016/07/14/murphy-better-way-needed-nj-veterans/87037844/
Thanks to the generosity of three corporate sponsors – 10 veterans played for free at our 3rd Annual Golf Outing supporting our Disabled and Homeless Veterans.
Thank you all for helping our veterans in need.
Kevin Murphy, CFO/COO
Veterans Chamber of Commerce-NJ
Homelessness among veterans drops nationally – except in N.J.
By Martin W.G. King
One has to start with a simple belief: No one chooses to be homeless. Add a dose of compassion, and perhaps even some enlightened self interest (reducing the enormous cost of welfare programs, hospital care and prison time) and one can quickly arrive at the conclusion that homelessness is a problem that needs to be solved.
Homelessness among our military veterans is particularly troubling.
Statistics on homelessness are famously inexact. Most official government figures are compiled by "point in time" surveyors who do a count one night of the year. Some of the surveyors are inexperienced and many of the homeless resist being counted. The 2015 Annual Homeless Assessment submitted to Congress by the U.S. Department of Housing and Urban Development put the official total at 564,708, of whom 47,725 — that particular night — were veterans.
Read more: http://www.nj.com/opinion/index.ssf/2016/06/nationally_homelessness_among_veterans_is_dropping.html

Click here to Read
Rochelle Park American Legion helping homeless veterans
American Legion Post 170 in Rochelle Park is collecting clothing to help homeless veterans.
The post is seeking gently used and new clothing for men, women and children.
Suggested summer clothing items are baseball caps, shorts, T-shirts, underwear, socks, diapers, sunscreen, toiletries, handiwipes, diaper wipes, shoes and business attire.
Items can be dropped off any day from 9 a.m. to 9 p.m. at the American Legion Post 170, 33 West Passaic St. in Rochelle Park.
Read more: http://www.northjersey.com/community-news/clubs-and-service-organizations/american-legion-helping-homeless-veterans-1.1544495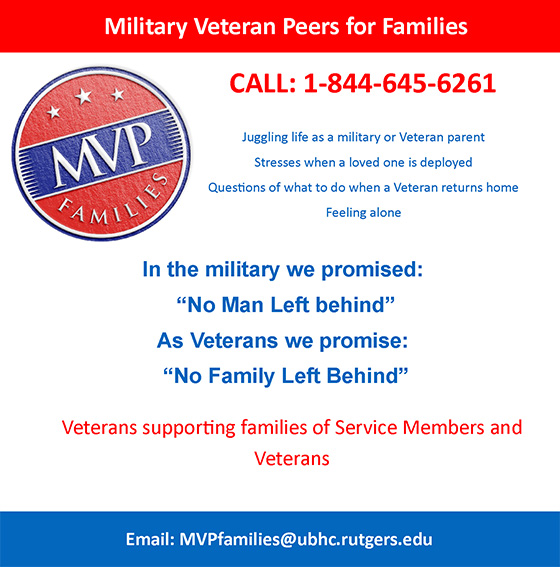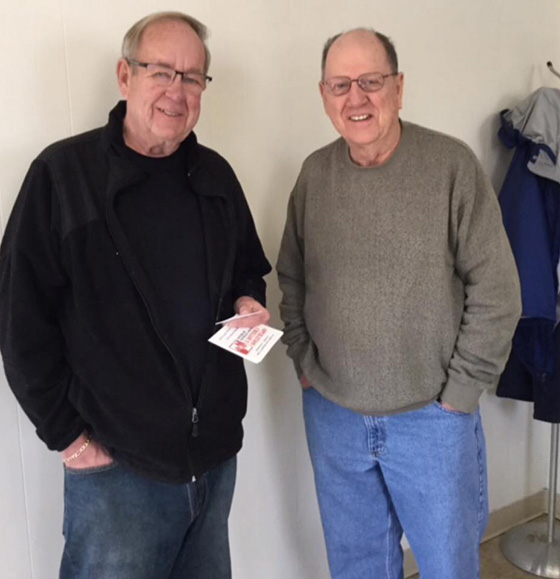 Bruce Ganly (L) and Deacon Bob Head of the Diocese of Paterson Catholic Charities accepts a delivery of new winter clothing and supplies from OCO to launch the Sussex County SSVF Vets Center at 48 Wyker Rd. in Franklin. Best of luck to them in this great supportive services for veterans and families initiative.
Veterans in need of urgent health care can visit any VA medical center this Saturday, February 27 from 9 AM to noon local time. Hundreds of volunteers from the VA medical community and its federal, local and academic partners will be on hand to provide on the spot care or to schedule care in the near future.
Before visiting a center, veterans should contact their Patient Aligned Care Team (PACT) with questions and to verify that their condition is considered urgent.
This is the VA's second National Access Stand Down for vets waiting too long for care.
In Hoboken: Housing For Homeless Vets May Come To American Legion Site
http://patch.com/new-jersey/hoboken/hoboken-housing-homeless-vets-may-come-american-legion-site-0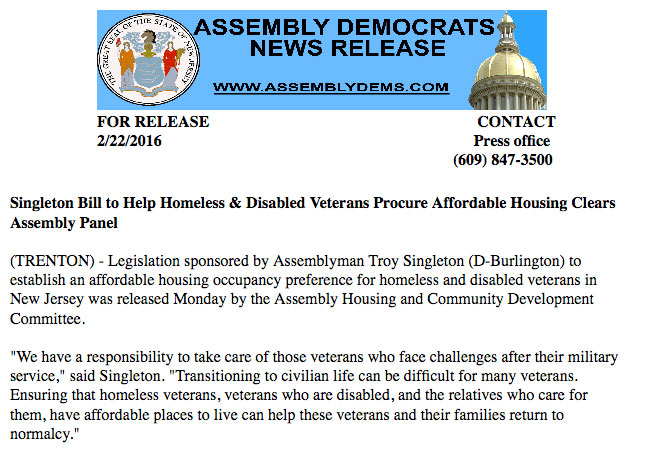 Read more here: http://www.assemblydems.com/Article.asp?ArticleID=10770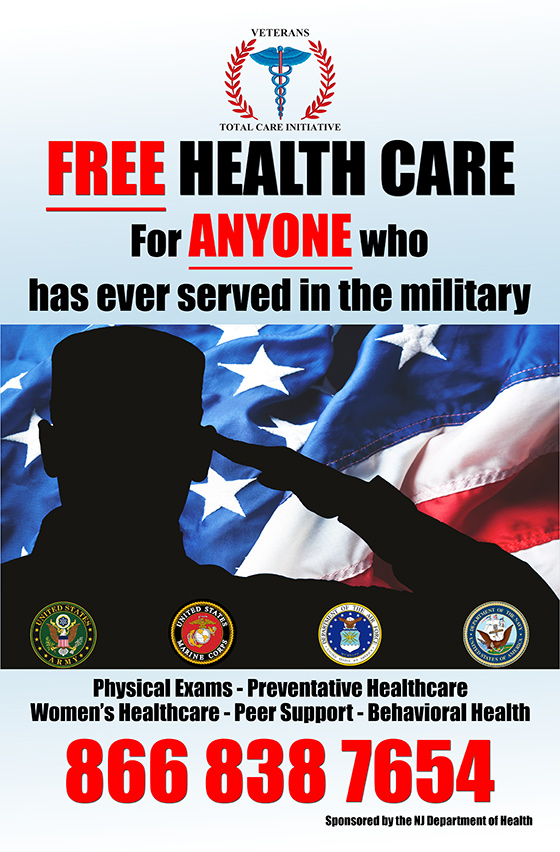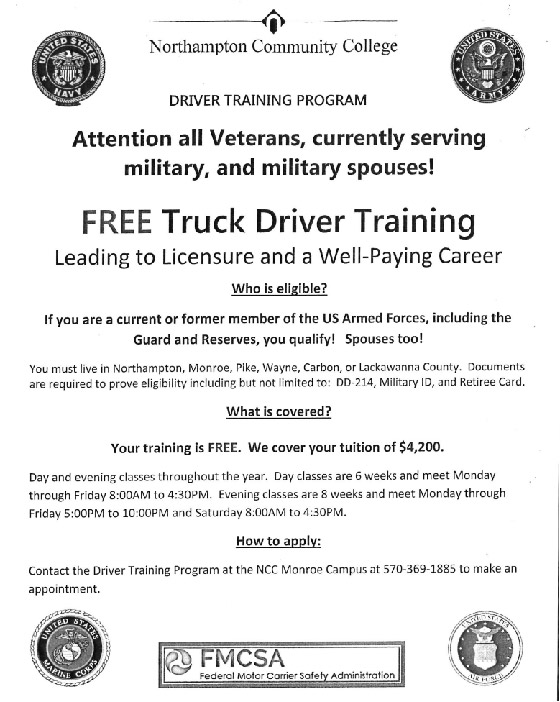 Take Local Action to Break the Cycle of Incarceration & Homelessness for Veterans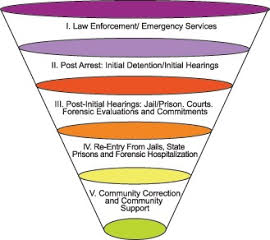 This new USICH brief describes emerging strategies for intercepting and assisting Veterans involved with the criminal justice system. Read the brief.
Watch the webinar or download the slides from the July 8 webinar with speakers from VA's Veterans Justice Programs and the National Coalition for Homeless Veterans.
MAJ Tony DeStefano USAR RET accepts generous donation from Millington Savings Bank which is a Premium Sponsor of the 2015 VetsSummerFest coming up August 8 at Vasa Park, Budd Lake. Get discounted tickets now http://www.eventbrite.com/e/vets-summer-fest-2015-tickets-16169211547?aff=erelexpsim.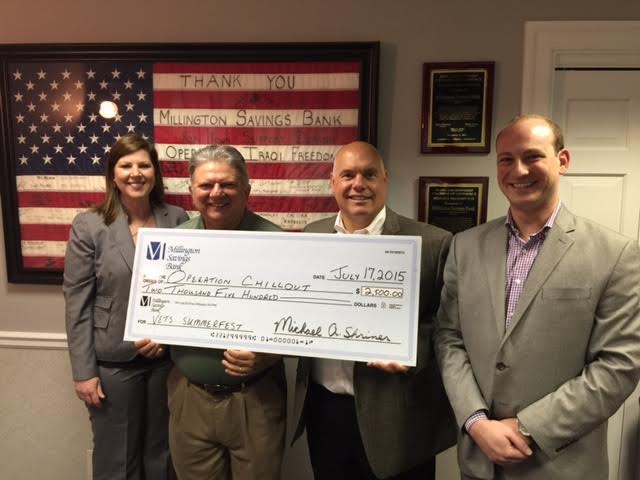 All In to Ending Homelessness for All Americans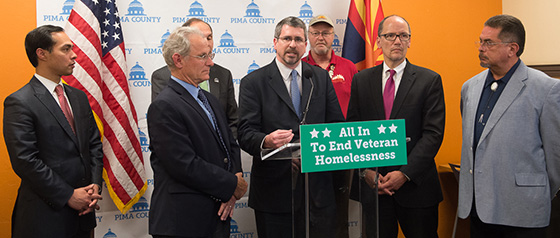 Five years ago, the Obama Administration set an ambitious goal: to end homelessness among Veterans by the end of 2015. Many scoffed; many continue to scoff. In the face of such skepticism, we remain optimistic and focused, and know this is an historic opportunity we must seize. Veteran homelessness is not a reality we have to accept.
Conflict Photographer David Guttenfelder Shoots Ad Campaign on Veteran Suicide
Conflict photographer David Guttenfelder has spent 20 years photographing war overseas, but for his latest assignment, he was asked to point his camera at a different kind of war that's raging here at home: veterans committing suicide.
Guttenfelder was recruited by ad agency Crispin Porter + Bogusky for a series of ads for Mission 22, an initiative aimed at ending veteran suicide in America. The name is based on the statistic that an average of 22 veterans end their own lives every day in the US, making suicide, not war, the current leading cause of death in the military.
Read more here: http://flip.it/k1nAw
Madison council seeks to aid veteran groups' funding
MADISON – Councilwoman Carmela Vitale introduced, and the Borough Council passed, a resolution Monday night urging Congress to change federal law regarding the eligibility of veterans' organizations for Community Development Block Grant funding.
Under current policy, Vitale said, the U.S. Department of Housing and Urban Development (HUD) would not consider such organizations as the Veterans of Foreign Wars or the American Legion as eligible for Block Grants even though they provide such services as benefits assistance, career services, financial assistance, homeless outreach, and comforting and support services.
Read more: http://www.newjerseyhills.com/madison_eagle/news/madison-council-seeks-to-aid-veteran-groups-funding/article_781a9648-e2e6-5c71-b34a-27e2094077a9.html
Tiny homes seen as way to address homelessness
South Brunswick resident Sherry Rubel has a vision to help empower homeless citizens in a tight-knit community of tiny homes.
After photographing people living in Lakewood's since-disbanded Tent City — a community of the homeless living in tents and shacks in a wooded area — Rubel has focused her efforts on trying to recreate the sense of community that she found there.
"I'm driven by a determination to see a healthy, productive, empowering, rehabilitative, creative, sustainable community come to life for the homeless," Rubel said.
Read full article: http://eb.gmnews.com/news/2015-04-23/Front_Page/Tiny_homes_seen_as_way_to_address_homelessness.html
---
New Jersey Homeless Veterans to Receive Almost $900,000 in Federal Funds
New Jersey homeless veterans will be receiving $895,821 in federal grants from the US Department of Housing and Urban Development's Veterans Affairs Supportive Housing (HUD-VASH) program, US Senators Robert Menendez and Cory Booker said in a press release on Monday.
http://sputniknews.com/us/20150421/1021148745.html#ixzz3Y3rWf0J4
---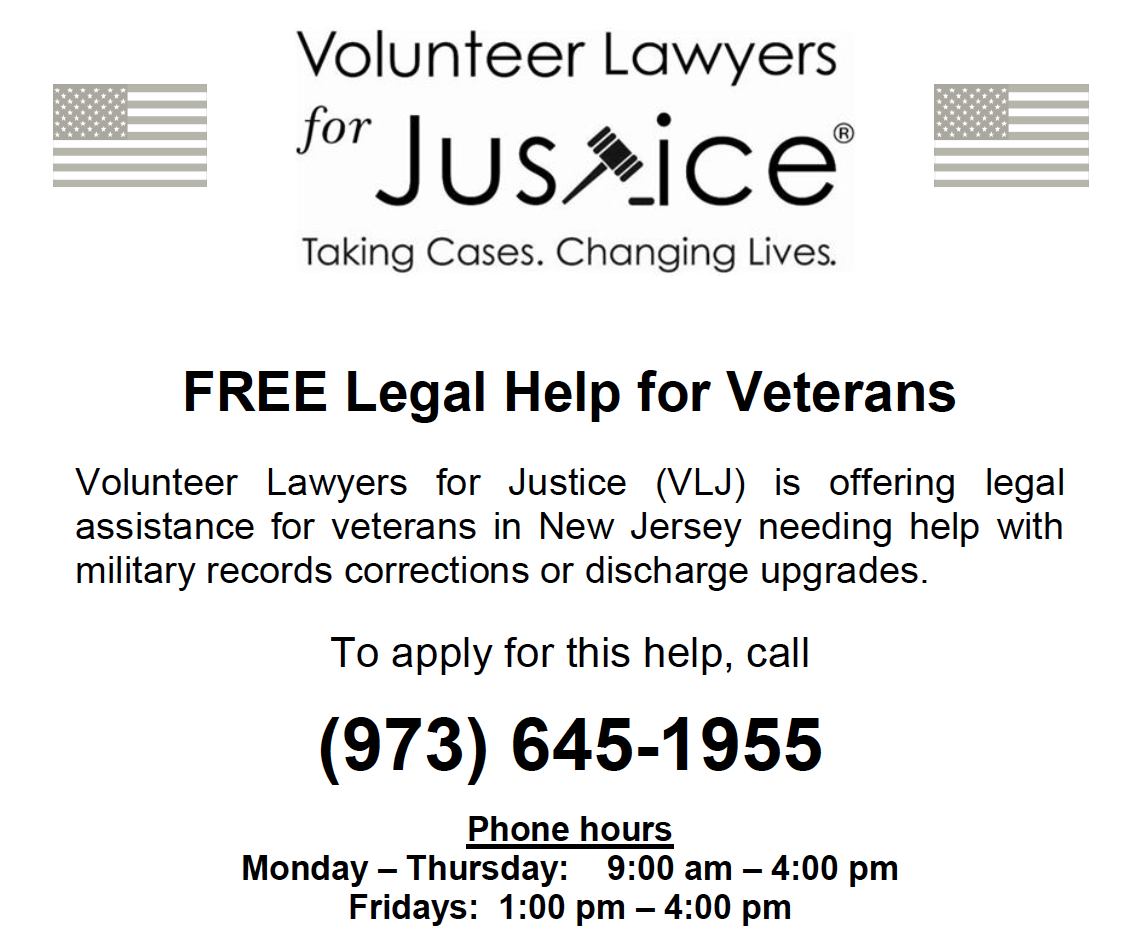 The Clay Hunt Suicide Prevention for American Veterans Act Signed into Law
The Clay Hunt Suicide Prevention for American Veterans Act will help the Department of Veterans Affairs study new strategies for suicide prevention and give student loan incentives to recruit psychiatrists to work with veterans.
---
The President's 2016 Budget: Fact Sheet on Homelessness Assistance

N.J. city named worst place in the nation for veterans
In honor of the Veterans Day holiday, WalletHub.com has put together a list of the worst cities across the country for former servicemen and women, and a New Jersey city topped the list.
After analyzing 100 of the most populated cities across the United States in terms of "economic wellness" and "environment, education, and health," WalletHub named Newark the worst place for veterans to live.
Read Original: http://www.nj.com/essex/index.ssf/2014/11/nj_city_named_worst_place_in_the_nation_for_veterans.html
Torres pushes housing plan for Paterson's homeless veterans
PATERSON — Mayor Jose "Joey" Torres wants to earmark about $1 million in unused federal housing funds for a program to provide apartments for homeless veterans.
The mayor said he hopes to provide between 18 and 38 new apartments for Paterson veterans through the initiative.
Torres said details of the program are still being worked out.
The mayor said he would use money awarded to Paterson under the federal Home Investment Partnership (HOME) program. That money, he said, had been earmarked for developments designed to bolster home ownership in the city. But the financial difficulties have prevented the developers from getting the projects started, according to the mayor.
See more at: http://www.northjersey.com/news/torres-pushes-housing-plan-for-paterson-s-homeless-veterans-1.1075791#sthash.GYQH2BBc.dpuf
---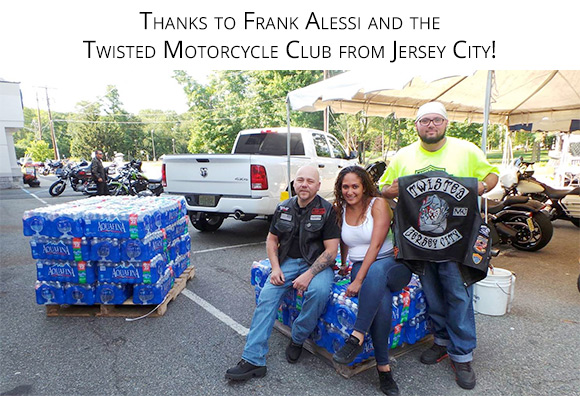 ---
First Lady Promotes Effort to End Vet Homelessness
http://www.my9nj.com/story/25688800/first-lady-promotes-effort-to-end-vet-homelessness
---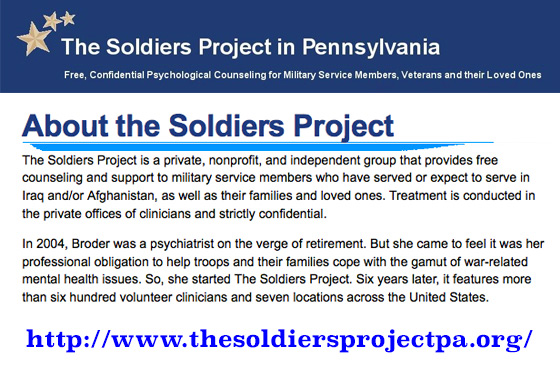 ---
VFW Rockaway Township Post 344 host annual Memorial Day celebration – OPERATION CHILLOUT honored for outreach to homeless veterans
---
New Jersey eviction prevention programs assistance for homeless.
New Jersey families facing an eviction can get help from non-profits and other agencies.
http://www.needhelppayingbills.com/html/new_jersey_eviction_prevention.html
---
Family of homeless veteran, who died in overheated New York City jail cell, to hold funeral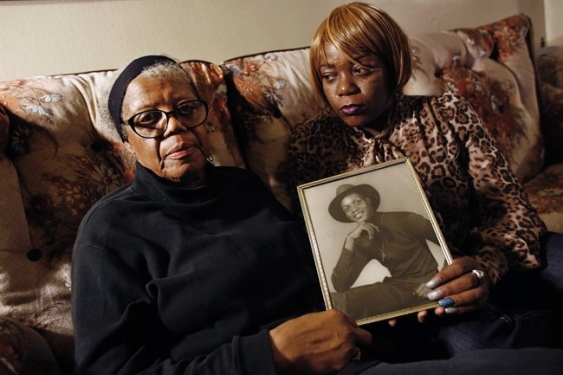 FILE- In this March 12, 2014 file photo, Alma Murdough and her daughter Cheryl Warner hold a photo of Murdough's son, at her home in the Queens borough of New York. Jerome Murdough, a mentally ill, homeless former Marine arrested for sleeping in the roof landing of a New York City public housing project during one of the coldest recorded winters in city history, died in a Rikers Island jail cell that multiple city officials say was at least 100 degrees when his body was discovered. The former Marine will be buried in New Jersey on Friday, April 25, 2014, after a modest funeral service in the Queens borough of New York. (AP Photo/Jason DeCrow, File)
See more at: http://www.timescolonist.com/news/world/family-of-homeless-veteran-who-died-in-overheated-new-york-city-jail-cell-to-hold-funeral-1.984225#sthash.rusrs5m3.dpuf
---
Veterans' complex seeks an expansion
http://newjerseyhills.com/bernardsville_news/news/veterans-complex-seeks-an-expansion/article_82db324c-cb5e-11e3-b673-001a4bcf887a.html
---
Criminalization is Not a Solution to Homelessness; Communities Need to Create Meaningful Alternatives

Click Here to Read More
---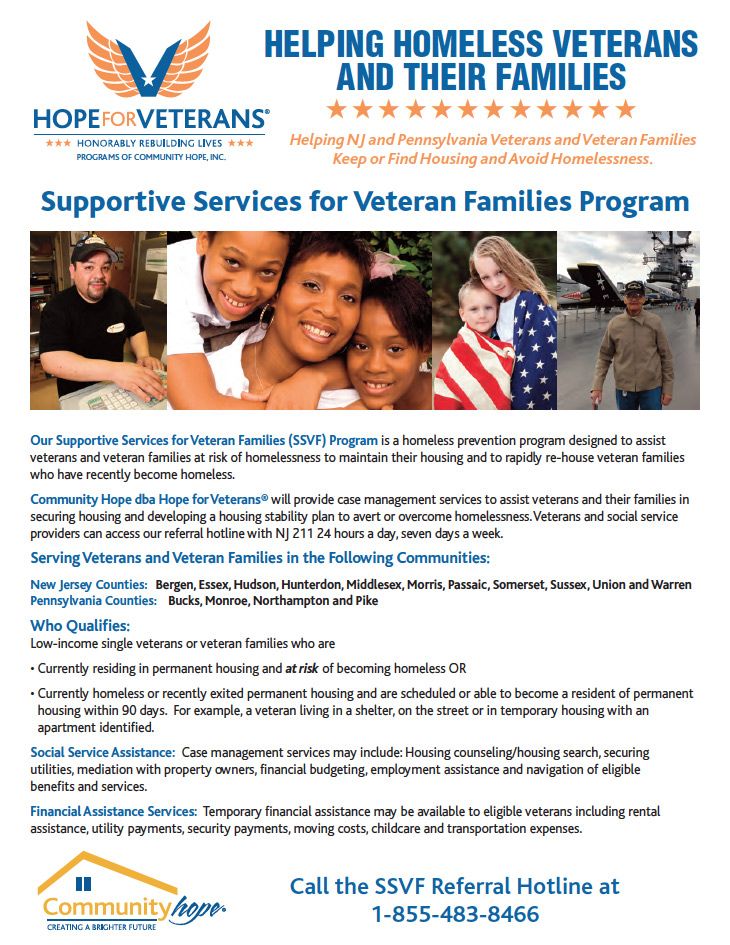 ---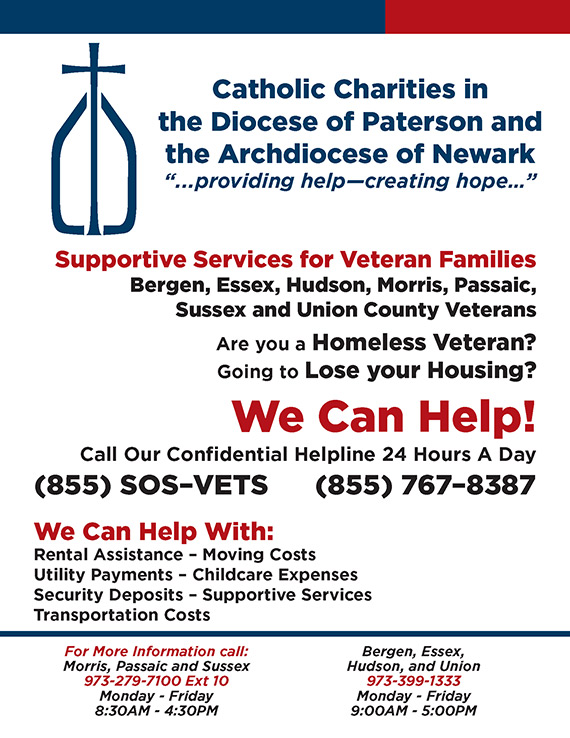 ---
Opening Doors
http://usich.gov/opening_doors/
Presented to the Office of the President and Congress on June 22, 2010, Opening Doors is the nation's first comprehensive strategy to prevent and end homelessness. Opening Doors serves as a roadmap for joint action by the 19 USICH member agencies along with local and state partners in the public and private sectors. In September 2012, USICH released an Amendment to Opening Doors, which was developed to specifically address what strategies and supports should be implemented to improve the educational outcomes for children and youth, and the steps that need to be taken to assist unaccompanied youth experiencing homelessness.
Download associated files
---
Program to End Homelessness Among Veterans Reaches a Milestone in Arizona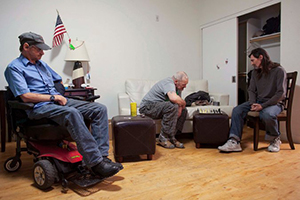 Phoenix has become the first American city to end homelessness among veterans with long or recurrent histories of living on the street.
Read Article: http://www.nytimes.com/2014/01/16/us/program-to-end-homelessness-among-veterans-hits-milestone-in-arizona.html?partner=rss&emc=rss
---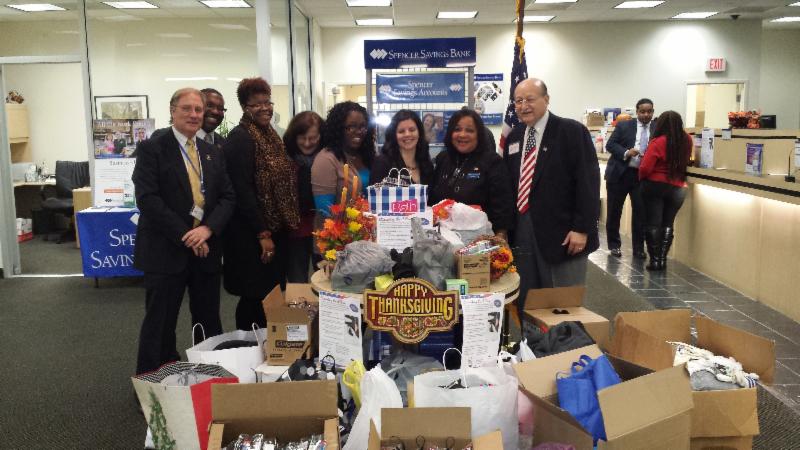 To the staff at Spencer Savings Bank, their customers, and our supporters, we thank you all for making the collection of items for our homeless veterans a success.
We wish you all a Joyful Holiday Season and a Prosperous, Healthy New Year.
Sponsored by the Veterans Chamber of Commerce-NJ.
---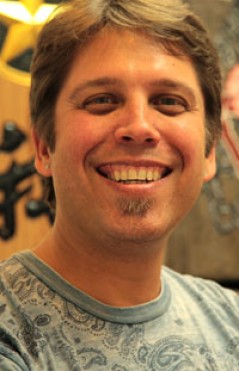 BILL TINSLEY is a creative master with ink on flesh.
Mention OPERATION CHILLOUT when you visit Bill and he will make a donation in your name to OPERATION CHILLOUT HOMELESS VETERANS OUTREACH FUND.
Monarch Tattoo
2915 State Route 23 south
Newfoundland, NJ 07435
973-697-0032
More about Bill:
Instagram – @billtinsley
Facebook – Bill Tinsley
btinsleynj@gmail.com
---
Ray Chimileski Advocates for Homeless Veterans on Rotary Radio District 7510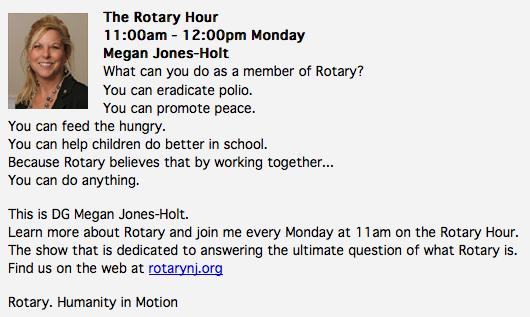 ---
HILLSBOROUGH — The Central Jersey Regional Airport Hillsborough Rotary Club hosted a Military and Veterans Appreciation Day on Saturday, October 5. The event was open to the public and held to help Rotary District 7510 "to raise funds that will be donated to various charities and foundations dedicated to assisting the US Military and Veterans." Rotary District 7510 includes 45 chapters in a five-county area comprising Somerset, Hunterdon, Union, Middlesex and Mercer counties.
Visitors were able to look at vintage fixed-wing aircraft, as well as vintage and collector automobiles and bicycles. Special attractions included the arrival of vintage fixed-wing aircraft and a Medevac helicopter, the Atlantic Air Ambulance from Morristown Medical Center, that flew into the airport. Visitors were also able to watch a demonstration of a remote control aircraft, as well as take a ride in a tethered hot air balloon. Children had fun making crafts and playing games, where every child was awarded a small prize.
The local Walgreens staff was available and offered flu shots on site. Musicians and live bands provided entertainment throughout the event. The Hillsborough Twp. Fire District provided a mobile Fire Education Unit. Both Hillsborough and Franklin fire companies were on hand to support fire prevention education. Children had fun ringing the large fire bell mounted on the front bumper of Hillsborough Fire engine 37. In addition, Bill Braukmann, owner of KB Services, Somerville, brought his Shockwave Monster 4×4 Racing Truck for display.
Participating organizations included Operation Shoebox New Jersey, Operation Chillout, One Stop Career Center and the Vets Chat and Chew project. The Hillsborough Rotary Club helped to sponsor the event and provided support staff. The South River-East Brunswick Rotary Club was also on hand with visitor tents. A United States Air Force Auxiliary Civil Air Patrol squadron was on hand to provide assistant at the airport.
Operation Chillout, based in Long Valley, N.J., is a grassroots interfaith coalition founded in 2000 by concerned volunteers to help homeless veterans. Operation Chillout "saves lives by conducting street sweeps and identifying homeless populations of which one in five is a military veteran." From November to January, the non-profit organization provides backpacks of warm winter clothing, as well as survival gear, to those who are most in need and living in the elements. Requested items for this fall and winter include new and used clothing that will be donated to homeless veterans.
Operation Shoebox New Jersey (OPSHBX NJ), a non-profit organization based in Hillsborough, is an all-volunteer grass roots organization dedicated to collecting donated supplies and then shipping care packages to members of the US military deployed overseas. According to Rod Hirsch, Founder and Executive Director, OPSHBX NJ, is currently "seeking donations of food items that are placed in personal care packages. Requested items include canned tuna, canned fruit, 1 oz. boxes of cereal, dried fruit, trail mix, granola bars, beef jerky and small snack bags of pretzels and chips."
For more:
Photos: Military and Veterans Appreciation Day at Central Regional … NJ.com
---
FUNDS AVAILABLE FOR MILITARY FAMILIES IN NEED

United Way of Northern New Jersey is working with a network of health and human service partners and military entities to increase community support for military families who are managing the "home front" while their loved ones are on the front lines serving their country.
UNITED WAY FRONT LINE FUND IS HERE TO HELP
The United Way Front Line Fund was established to ensure we can meet the growing needs of our local military families before, during, and after deployment.
YOU MAY QUALIFY*
If you are a member of a military family, an active duty serviceman or woman, or a post 9/11 veteran you may qualify for assistance. The fund is ready to help with: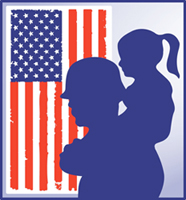 Child care and respite services
Emergency home repairs
Housing costs and utility assistance
Mental health services
Transportation costs and emergency car repairs
Medical costs
And more
* Fund is open to individuals living, working, or based in Morris, North Essex, Somerset, Sussex, or Warren County.
GET HELP TODAY
Family Service of Morris County is handling the distribution of the United Way Front Line Fund to qualifying individuals. To learn more or to apply for assistance, please contact Sylvia Lippe:
Email: SLippe@fsmc.org
Phone: 973.538.5260
---
February 2011 — OPERATION CHILLOUT Veteran's Team Pushes Increased Public Education, Awareness and Outreach Efforts
Veterans Administration vows to aggressively diagnose and treat the unseen wounds of war that often lead to homelessness – – severe isolation, dysfunctional behaviors, depression and substance abuse.
3 February, 2011, Lyons (NJ) VA Hospital – Maj. Tony De Stefano, OPERATION CHILLOUT Veteran's Activity Coordinator and Dcn. Ray Chimileski, National Coordinator, were among more than 125 representatives of Federal, State and northern NJ County agencies, local service providers and volunteer homeless advocates meeting to kick off the new national 5-year plan to end veteran's homelessness. The VA and the Defense Department initiated a national summit on mental health that will help agencies better coordinate mental health efforts towards reducing the incidence of homelessness.
"This is not a summit on homelessness among Veterans," said Secretary Shinseki "It's a summit on ending homelessness among Veterans."
The new 5-Year Plan to End Homelessness will expand existing Federal programs and develop new locally based initiatives to prevent veterans from falling into homelessness and treat those who are currently homeless. This will be done by:
• Increasing the number and variety of housing options including permanent, transitional, contracted, community-operated and VA-operated housing.
• Providing more supportive services through partnerships to prevent homelessness, improve employability and increase independent living for veterans.
• Improving access to VA and community based mental health, substance abuse and supportive services.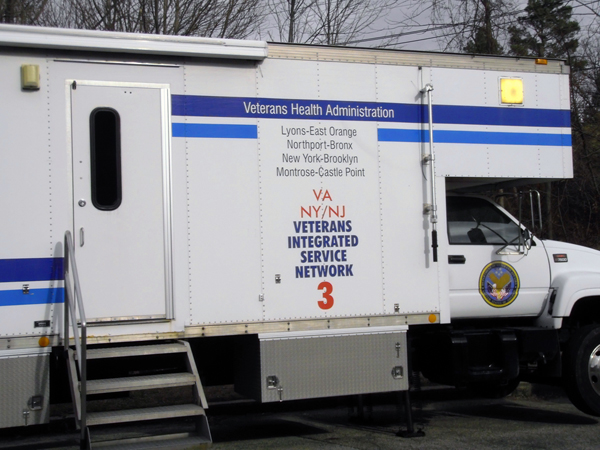 OPERATION CHILLOUT will participate in developing and presenting public awareness information and professional training programs for law enforcement, first responders, medical services and others. We will continue to provide RAPID RESPONSE for homeless veterans anywhere, anytime. We will strongly advocate for local services for homeless veterans where they live to minimize further disruptions in their lives and prevent additional emotional trauma to already severely stressed individuals. Think global and act local!
More on progress of this campaign month to month – keep watching.
---
Operation Chillout is in need of a good condition, all-terrain Emergency Response Vehicle for our Rapid Response Team. Can you help?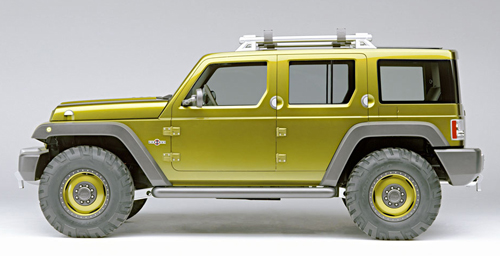 CONTACT US