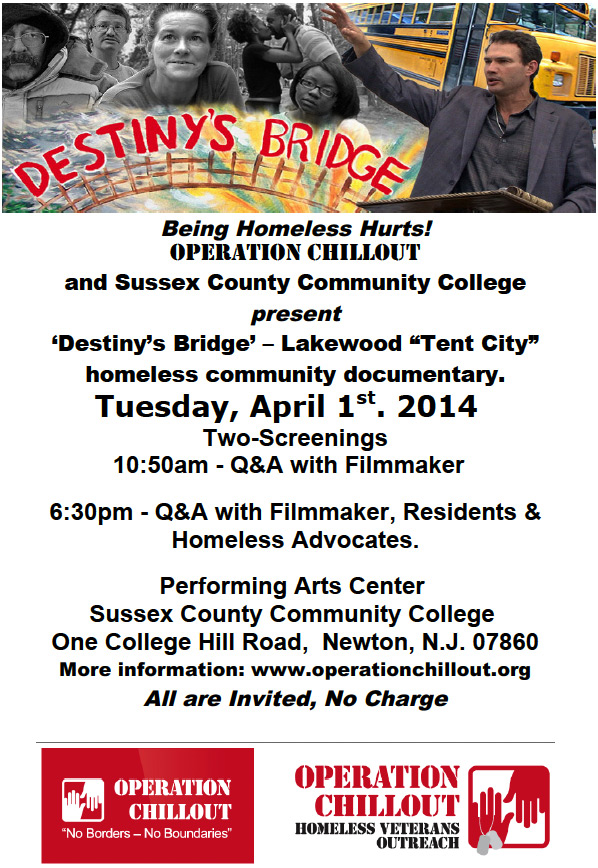 OPERATION CHILLOUT 2013 – 2014 Winter Homeless Outreach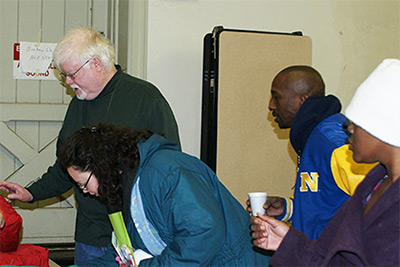 More than 600 backpacks stuffed with new warm clothing have been collected from our outreach partners this winter and delivered to homeless veterans, men and women in 14 NJ and 3 PA counties. Additionally, many hundred individual pieces of new clothing – caps, scarves, thermals, gloves, shirts, jackets, hoodies and emergency toiletry kits have been distributed to people at the annual Homeless Connect activities in Morris, Sussex and Warren Counties this year. Many thanks to our supporters, partners and volunteers who maker this all happen!
Morris issues numbers to call for emergency shelter during cold snap
Morris County officials are providing phone numbers to call for any county resident in need of emergency shelter during the bitterly cold weather expected to hit tonight.
Residents may call the county's Office of Temporary Assistance at (973) 829-8176 between 8:30 a.m. and 4:30 p.m., or the health and human services hotline at 211 after 4:30 p.m., according to Jeffrey Paul, director of the county's Office of Emergency Management.